As school starts up again, students across the United States will be entering new classrooms and, of course, sports' facilities. Photographing gymnasiums and fields alike requires specialized camera work, an awareness of angles and a willingness to get dirty to capture the perfect shot.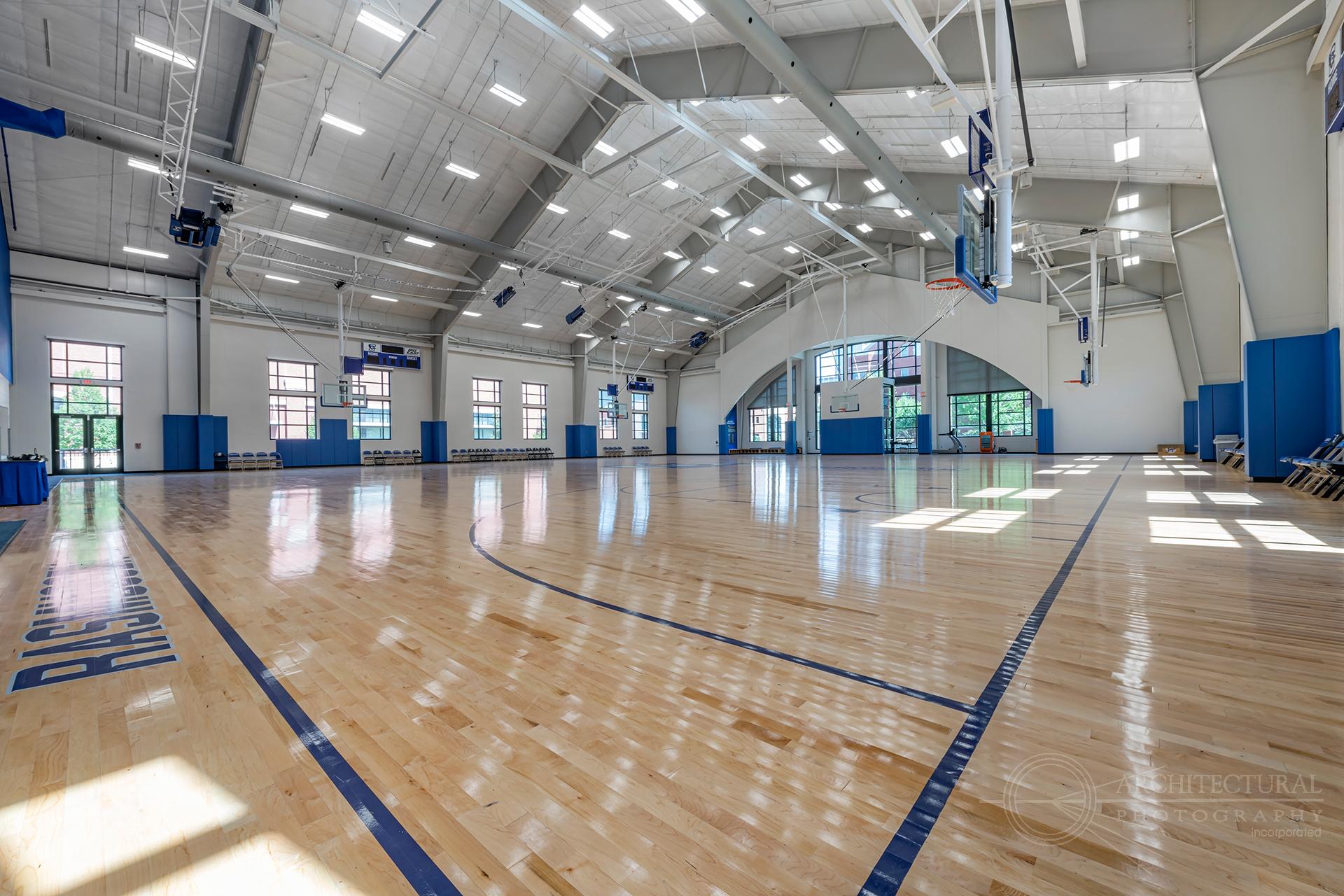 The above photo of the Ruth Scott Training Center at Creighton University , shot for MCL Construction, perfectly showcases the gymnasium's best features. By angling the photo from the corner, the glossy floors, beautiful blue accents, and tall ceilings are all on full display.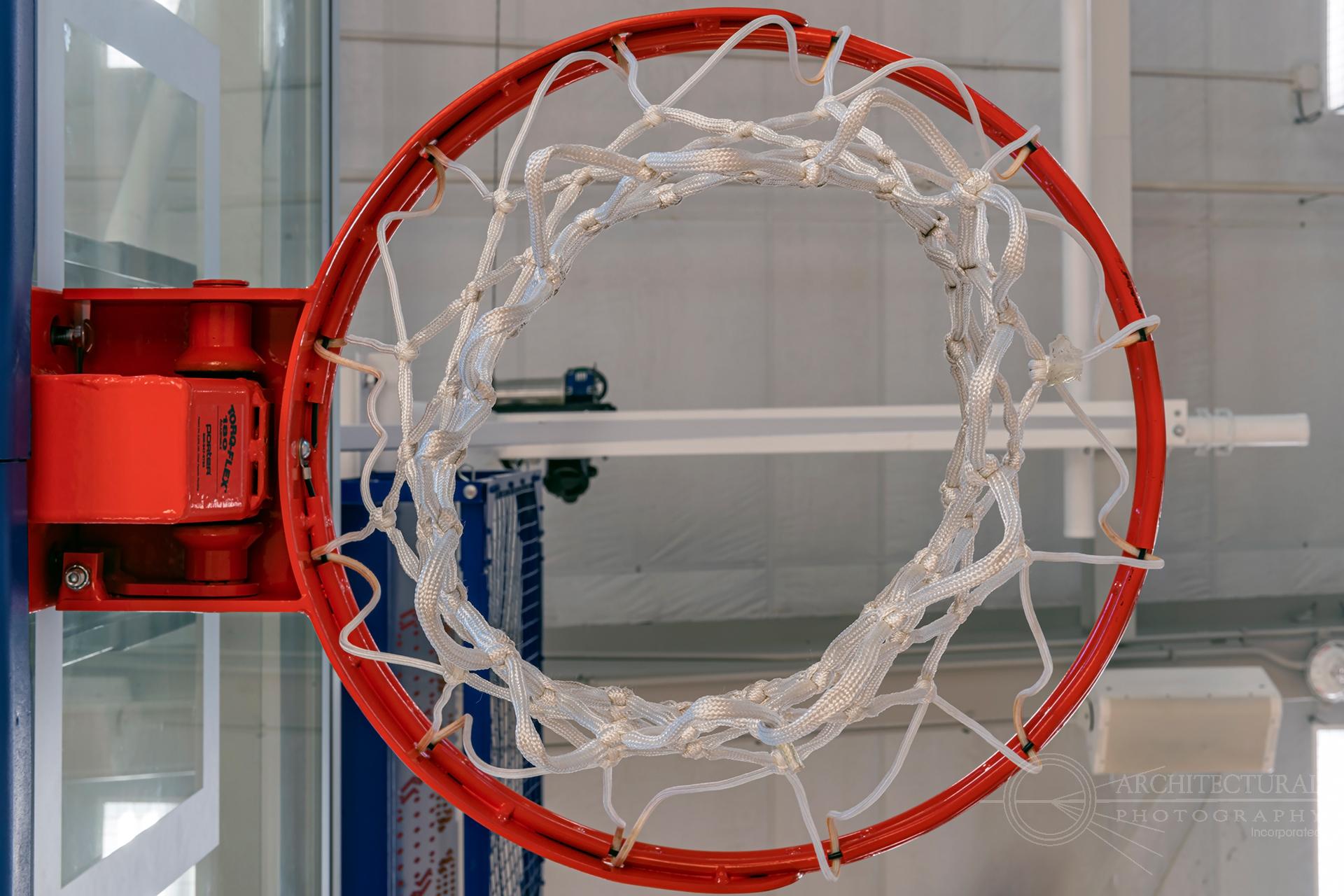 A unique angle is the perfect way to convey all of the excitement that happens in sports' facilities. This photo was taken below a basketball hoop, and it is the perfect mix of bright colors and refreshing camera work.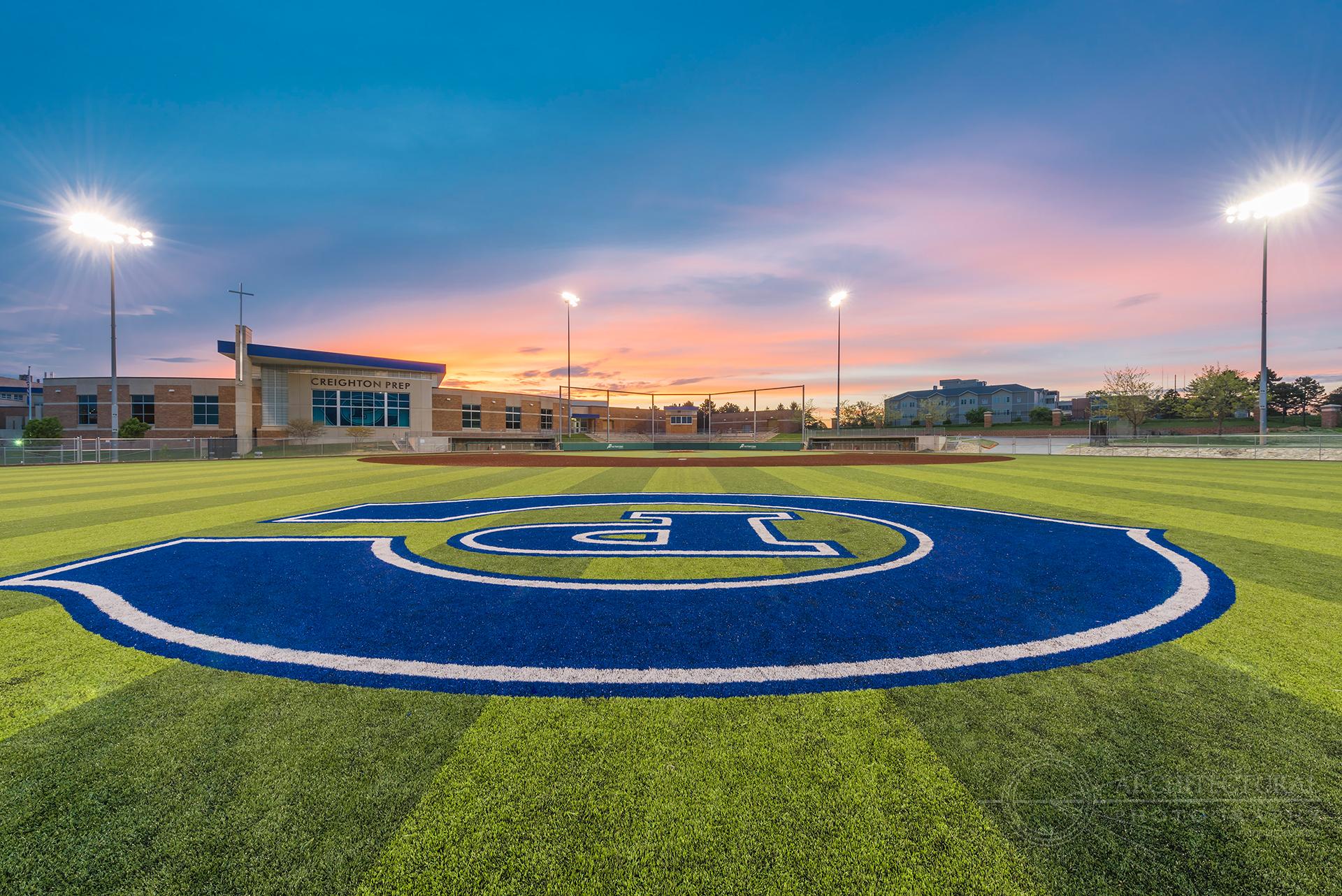 This picture was taken at the beautiful Creighton Prep baseball fields. Baseball fields can be difficult to photograph because of their large, expansive green spaces. So, how do you make photos of a baseball field more interesting to the viewer? Angles, angles, angles.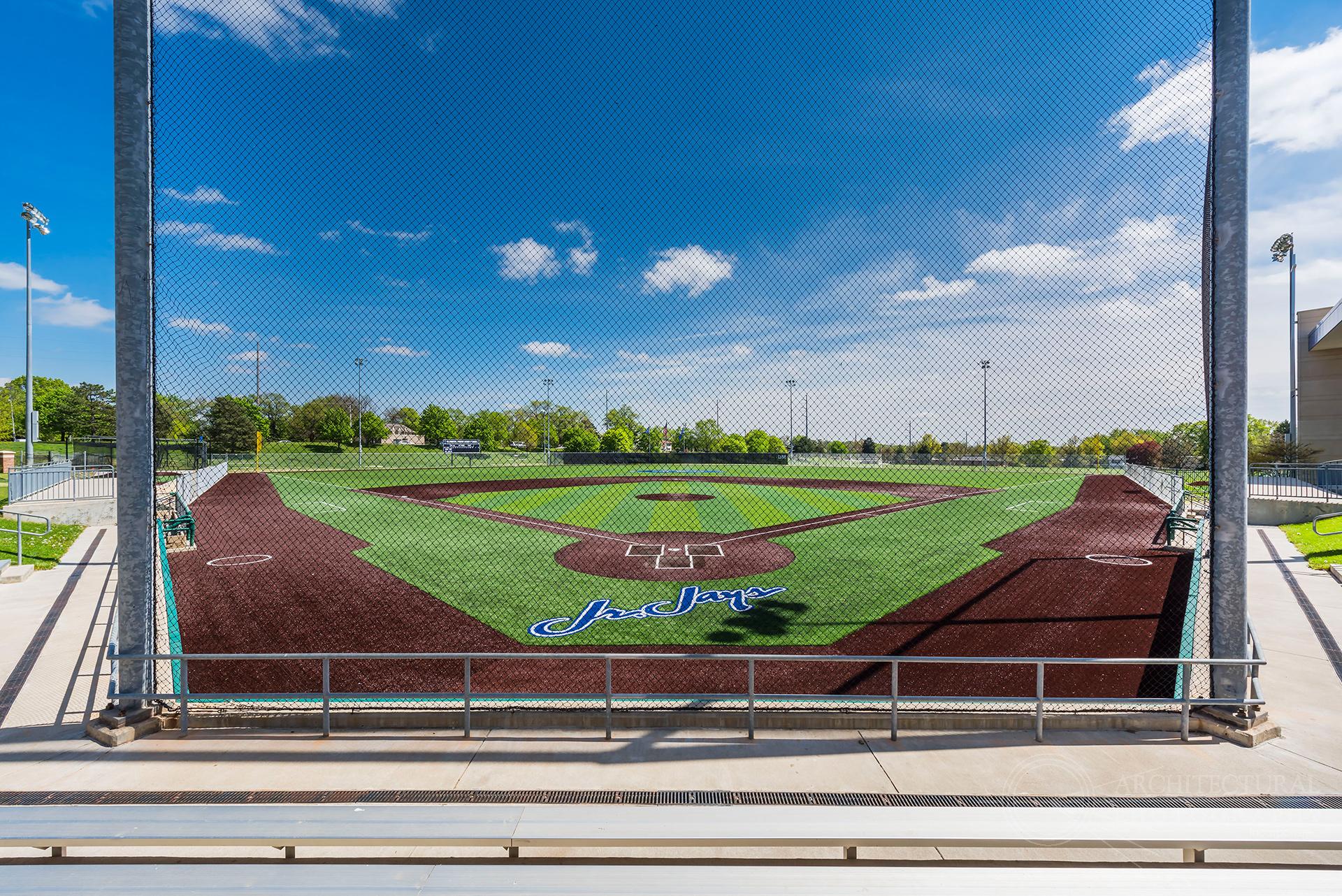 Shooting the baseball field from behind home plate brings the viewer into an experience with the image and creates a more compelling and impactful marketing image for the client. This photo is the perfect representation of the new fields at Creighton Prep.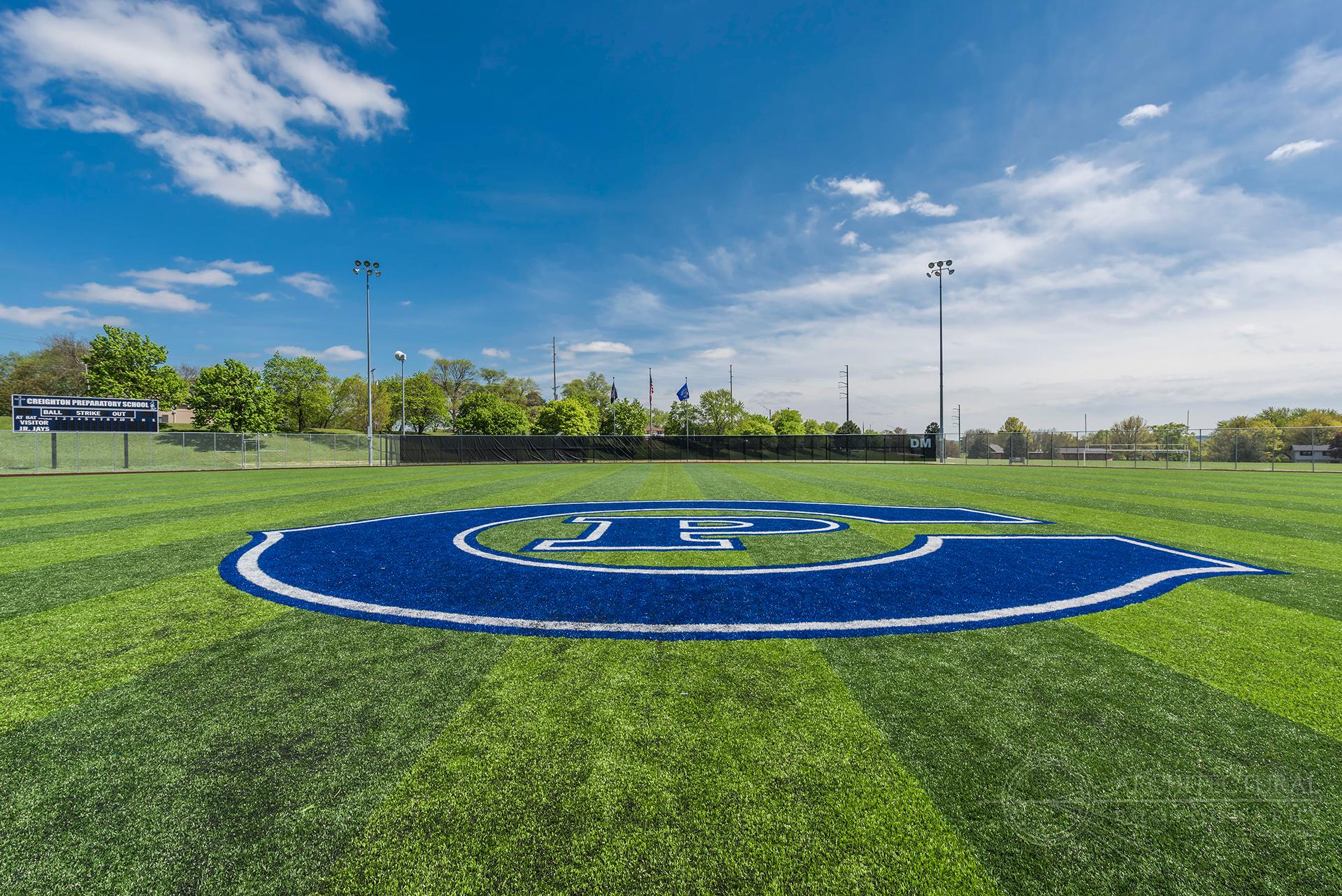 This image is a showstopper because of the beautiful blues and greens in the sky and the grass. It was shot so that the viewer's eye reaches far out into the field, creating a sense of grandeur.  Using images like these can help a potential client feel like they are there, in the outfield, waiting for a fly ball.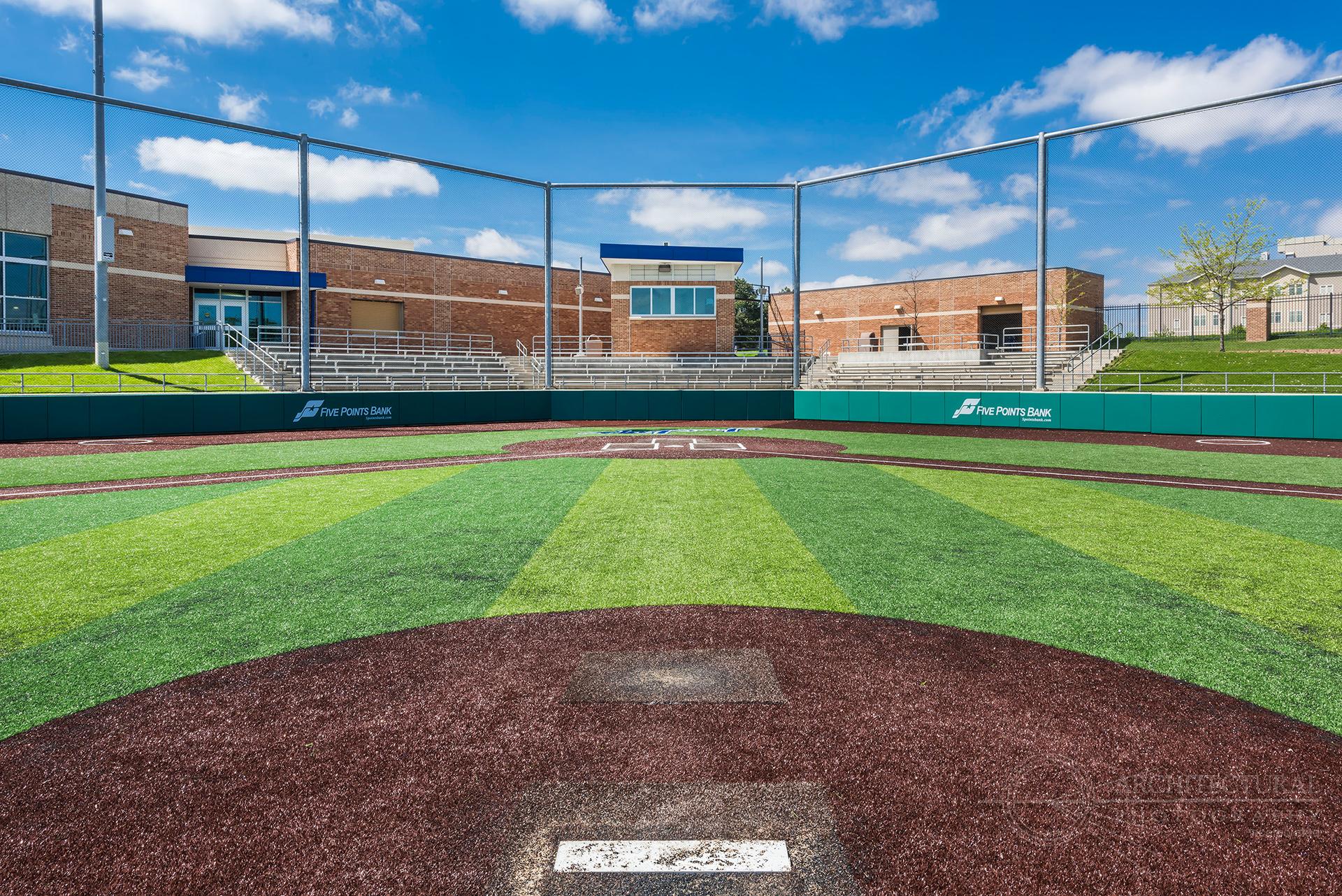 Creighton Prep's baseball facilities are one of a kind and were created with incredible attention to detail and quality. The above image displays the facilities by using an angle that makes the viewer feel like they are there winding up to sizzle a fastball right by the batter.
If you are considering sports' facilities photography for a project, please contact us at Architectural Photography, Inc.: 888-788-5554 or visit ArchitecturalPhotographyInc.com.